Twitter Goes To The Operating Room!
by Madalyn SklarNews Flash...
Surgeons send 'tweets' from operating room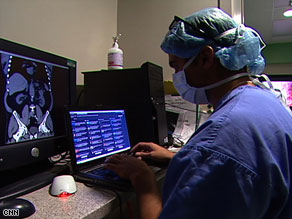 Have you heard about this? There was a CNN report about
Surgeons use Twitter
to educate about surgical procedures in real time. We are living in an amazing era! Doctors are Twittering while surgery is being performing in the operating room. I am intrigued. Talk about taking a little social network and going mainstream.
It happened in Detroit recently. A man was undergoing surgery to remove his cancerous tumor from his kidney. You gotta see the
video
.
I love seeing so many cool ways to use Social Networks like Twitter. Please feel free to share how you are using it.
Copyright © 2009 Madalyn Sklar, IndieMusicCoach.com
Madalyn Sklar is a music business coach & consultant, blogger, social networks expert and author. She has spent over 13 years helping independent musicians and music business professionals achieve greater success. Her motto is: working smarter not harder. She also founded GoGirlsMusic.com, the oldest + largest online community of indie women musicians.
Madalyn's Sites:
IndieMusicCoach
GoGirlsMusic.com
Social Networks for Musicians
Follow Madalyn @
Twitter
/
Facebook
/
LinkedIn
Labels: twitter